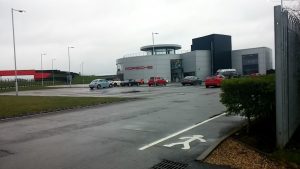 So let me start by saying, I don't like track driving, it doesn't really interest me driving round and round the same track with people of similar skill levels with nothing coming the opposite direction.
If you like it, good for you, but don't kid me it's on road applicable.
That said, I am a big believer in what John Miles wrote nearly 40 years ago:
I will drive by the methods I now use until somebody shows me a better way, and I accept the possibility there may be a better way. Driving has been my hobby as well as my work for many years, and I have discussed every aspect of it with hundreds, probably thousands of people, including students other police drivers, driving instructors and racing and rally drivers, and for my own satisfaction I have tested things which they have suggested. So far however no one has been able to improve on the basic techniques I was taught at police school and which I have since taught to others. Nevertheless, I have always tried to impress this on students, the other fellows point of view may be equally valid.