The 'pull up on the right' and reverse back exercise.
The original information in this article is maintained below, however, it also confirmed by the handbook that has now been sent out to ADI's ahead of the test changes: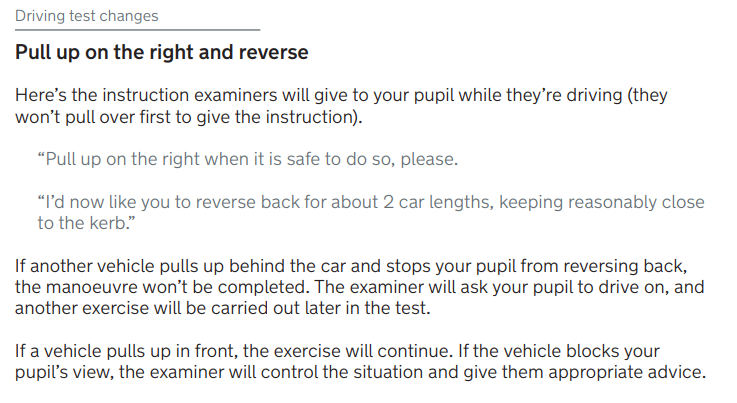 As of June 2017, I have had confirmation of the below direct from the DVSA:
The examiner will ask the candidate to pull up the right-hand side of the road. somewhere safe and convenient. This will be on a "busier" road, but one with plenty of room to stop on the right.
(The candidate won't be asked to pull up on the left first an then move off and stop on the right as originally reported)
You will then be asked to  reverse two car lengths and rejoin the carriageway when safe.
The stop won't be in front of a parked car.  (as in this is not a requirement of the exercise but circumstances may mean it is in front of one)
If another road user comes up and parks behind the candidate during the exercise then it will be aborted (and presumably retried). The examiner will provide assistance to allow the candidate to see past a parked car if this happens and there is one in front obstructing vision.