Cheaper Insurance for Young Drivers?
Pass Plus
Pass Plus is a practical training course that takes at least 6 hours and is for drivers to improve their skills and drive more safely, covering additional aspects such as motorway driving which may not have been covered in normal lessons
It can be taken at any time although it should be most useful to new drivers in the year after passing their test.   –  Roughly speaking it equates to a years no claims bonus, but always check with your insurers first to see exactly what discount is offered.
You can find out more about Pass Plus here.
Pass-Plus does not have a final exam or test, it is a continually assessed course.
If you have passed your test and have your own vehicle we can offer the Pass Plus Course at a reduced rate, and learn in your own car. (T&C's Apply)
You don't have to do it all in one day – It can be split across 3 sessions if required.
If you have a friend or partner that also wishes to take the course at the same time,  reduced rates can be offered – Ask for details
Participating Insurers
AA Insurance
Adrian Flux
Churchill
Co-operative
Direct Line
Priviliege
Royal and Sun Alliance
Swinton
4 Counties Insurance
Click4Gap
i-Kube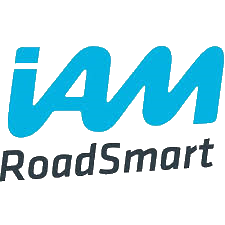 The Institute of Advanced Motorists (IAM Roadsmart)

This is a DVSA accredited course designed to increase skills and knowledge.
For Worcestershire residents, The IAM Worcestershire Group of Advanced Motorists are currently offering reduced rates for 18-25-year-olds – Candidates pay £149 to the IAM, and on completion of the course, £75 is refunded.
There is around a total of  8 weekly sessions, with a final driving test with a Police Qualified Examiner. (Candidates aren't sent for the test until at the test standard and there is far less pressure than an 'L' test.)
Contact leighb@xtdriving.com if you are interested in taking part in the next course.
Once passed, you remain an 'Advanced Driver' for life and can claim discounts where offered by insurance companies. The IAM also operate their own insurance broker (IAM Surety) which offers reduced insurance for 92% of members – (UK proposers must be aged between 19 and 85 inclusive and named drivers between 21 and 85 inclusive. If you fall outside this age group, we deal with a number of quality UK car insurers and will endeavour to find you car insurance outside of this scheme. Young IAM Roadsmart Advanced 19+ Drivers driving a low-grouped car can benefit from reduced car insurance)